Shape Vixen Volumising Lotion from EVO (200ml)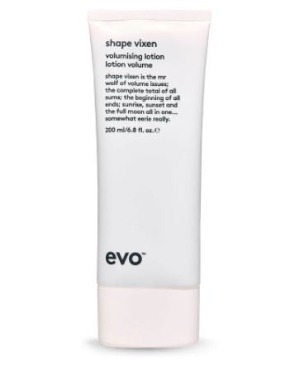 Perfect for giving fine, flat hair a boost, Evo Shape Vixen Body Giving Juice (200ml) is a weightless lotion that adds body and texture to your hair.
A wonderful multi-tasker, it works to separate, texturize, hold, support, and define your hair, making it ideal for all hairstyles. Non-greasy, it won't make your hair feel sticky or weighed down, so your locks can exude luster and vitality. It's the perfect savior for hair that is in need of a boost of volume.
Direction
A volumizing lotion that adds lasting body and shape memory with a touchable finish.