Head Mistress Cuticle Sealer from EVO (150ml)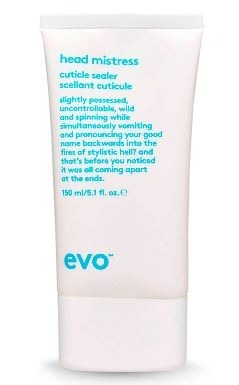 A multi-purpose cream to make blow drying easier while binding split ends, improves the hair condition and manageability and adds softness, shine and reduces frizz.
How to use
On Wet Hair: Apply to towel dried hair, blow dry for improved manageability and softness.

On Dry Hair: Apply after styling to control frizz and flyaways.