Water Killer Dry Shampoo from EVO (200ml)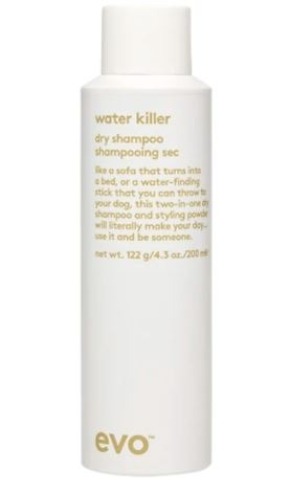 A two-in-one dry shampoo and styling spray that refreshes the feel and smell of hair while replacing excess oil with volume and texture.
It absorbs excess oil to restore body and bounce and creates volume with touchable texture. It brushes out easily without leaving residue and lessens the damage caused by excessive washing and blow-drying.
HOW

Shake well. Hold the can 20cm from the hair and spray evenly. As a dry shampoo, leave it for 2 minutes then brush thoroughly. As a styling product, spray and leave in.

122g/ 200ml
Recommended for all hair types
vegan / cruelty free / made without sulfates, parabens or gluten.