Shebang-a-bang Dry Spray Wax from EVO (200ml)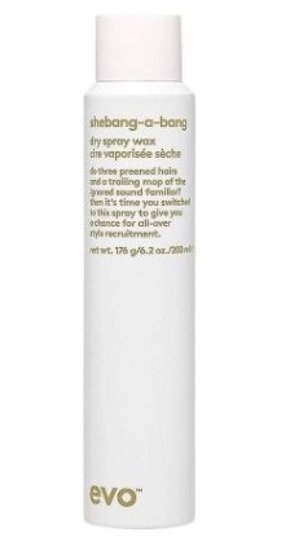 Your hair is naturally this sexy right? Evo shebang-a-bang dry spray wax gives a fine mist that gives reworkable low hold, with a natural texture. Your hair is smoothed, tamed and touchable all day long. With a flexible, satin finish and ingredients to keep your hair soft and hydrated. It's about time you switched to EVO shebang-a-bang dry spray wax.
How to use
Shake well. Spray on dry hair. To enhance curls, spray and then scrunch using your hands.